[Back]


Mushroom hunting in 2012.June
Just hunting day was good condition weather. Easy walking this day.

We found new type Mushroom too. And not found only Mushroom, so other found plants too. Tell me from Mushroom Dr. Sato. It's interesting. We have actident pass to this trip to not to go some part. It's you know after watch video. But very nice this trip.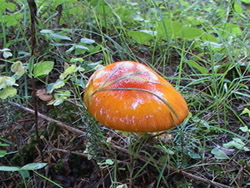 Look like a poison "Amanita muscaria" is can eat "Amanita hemibapha".

| | |
| --- | --- |
| | Shoot : 2012.Jun.2th. About 16min |

Mushroom Dr. Sato